About KALE Functional Medicine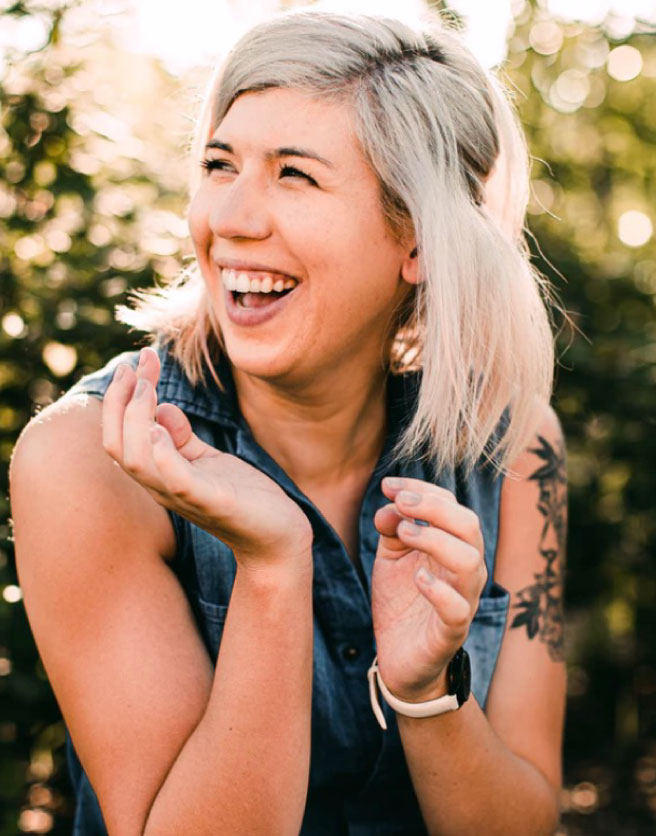 KALE Functional Medicine, established over 40 years ago by Nellie Grose, MD and currently led by Miiko Rowley, MD, who is doubly certified by the Institute for Functional Medicine and the American Board of Family Medicine, is a leading health and wellness practice near downtown Houston, Texas. Specializing in holistic care and addressing root causes, our clinic, formerly known as The Center for Health and Healing, prioritizes disease prevention for optimal well-being.
KALE Functional Medicine providers integrate the best conventional therapies with evidence-based holistic medicine to treat the whole patient. The team develops lifestyle prescriptions tailored to each patients' unique needs and health goals. Empathetic providers offer exceptional care for patients of all ages, including children over 2 months old and seniors.
Patients experiencing challenges with autoimmune diseases, gut health, thyroid disorders, hormones, brain fog, fatigue, chronic pain, weight gain, or who just want to optimize their health naturally can turn to the KALE Functional Medicine team for premium, cutting-edge holistic medical care.
Core values at the practice include compassion, integrity, reliability, respect, and collaboration. Functional medicine specialists spend more time with patients, giving them a meaningful voice in their care. Experts at KALE Functional Medicine use IFM-based, clinician-designed functional medicine tools which help evaluate the root causes of a patient's illness. These tools assist providers in personalizing care plans, and tracking patient health outcomes over time.
In addition to traditional office visits, the KALE team offers virtual telemedicine care, online access to our patient portal through which patients can access personal medical and educational information, and SMS messaging so patients can get their questions answered quickly by a physician. The KALE Functional Medicine team warmly welcomes patients to the practice and looks forward to helping you achieve optimal health.
Book an appointment by phone.
Miiko Rowley, MD, is an experienced, functional medicine doctor, board-certified family medicine physician and founder of KALE Functional Medicine in Houston, Texas. She provides exceptional integrative, holistic care for patients of all ages.
Dr. Rowley earned her medical degree at Wake Forest University in Winston-Salem, North Carolina, and completed a family medicine residency at the University of Texas at Houston. She is board-certified in family medicine and a Certified Practitioner of the Institute for Functional Medicine.
Patients suffering from gut health and digestive issues, autoimmune disorders, thyroid disorders, chronic fatigue, nutritional deficiencies, arthritis, and more can turn to Dr. Rowley and her team for relief and a low risk of complications. She offers in-person and virtual visits for added patient convenience. Dr. Rowley is currently welcoming new patients to KALE Functional Medicine.
When I was 20, I suddenly started to lose vision in my right eye, and very quickly. I was studying abroad in Japan at the time and had to be medically evacuated back to America. I was admitted to the hospital immediately when I arrived and placed on IV steroids. My vision returned to normal. My doctors did not have a reason that it happened. I went on about my life. 10 years later it happened again. This time after an MRI, I was diagnosed with Multiple Sclerosis but again there was no reason why this happened to me. This shook my world. I started medical school one month after the diagnosis determined to learn how to prevent disease and disease progression. I found what I was looking for in Functional Medicine. Using the Function Medicine approach for myself, I have never had symptoms of MS since I was diagnosed, over 15 years ago. The markers of disease in my labs and imaging are decreasing or non-existent. I feel great and I am passionate about passing on what I know to my patients.
Health is a vital part of life, and for Functional Medicine nurse practitioner Melissa Bassett, it is the focus of her work. She believes that health is more than just the absence of illness; it is about vitality, joyful and meaningful relationships, beauty, peace, and flourishing in life. Each person's definition of health is unique, so Ms. Bassett takes a comprehensive approach to helping her patients achieve their goals.
She looks at each body system and considers how each system affects the whole person as she seeks the root cause of the problem. This approach, called Functional Medicine, has been a staple of her practice since 2007.
With 15 years experience in Family Medicine, and most of that time practicing functional medicine, Ms. Bassett is a valuable addition to the team at The Center. She completed her undergraduate and masters of Nurse Practitioner degrees at Brigham Young University. She can treat the whole family with a functional lense and has special interests in treating children and in women's health. In 2011, she began offering aesthetics services in addition to her traditional medical treatments, as she believes that beauty can enhance healing in a very meaningful way. Ms. Bassett is married to a native Houstonian and they have three beautiful children and two adorable Basset hounds.
About Kimberly Joy Morgan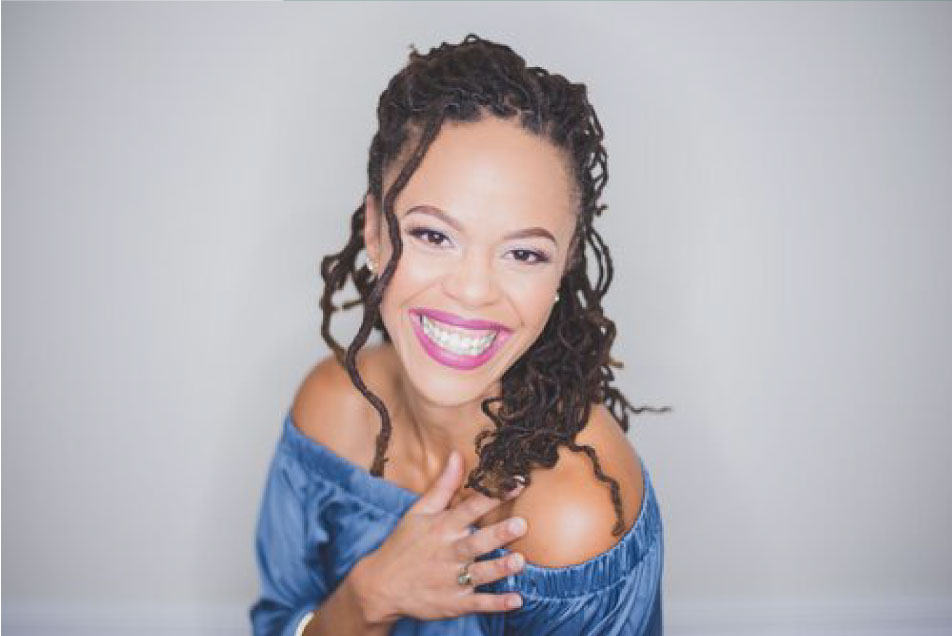 Kimberly Joy Morgan is Yahweh's daughter, a wife, mother, sister, and friend who just happens to be a published author, internationally-certified Institute for Integrative Nutrition health coach with a specialty in gut health and microbiome reconstruction, and a professional union actress. Kimberly graduated from The University of North Carolina at Chapel Hill with highest honors in 1999. She is the founder and CEO of Do All Things With Joy, LLC.
Kimberly humbly uses her life to inspire people to see the benefit of healthy living, so they have the energy to pursue their goals and approach life with passion and purpose. Down to earth, inspirational, authentic, and tell-it-like-it-is would be words to describe her personality and approach to coaching. She loves to teach and deconstruct complicated topics in health, wellness, and life so everyone, no matter the background or level of education, can understand. You can find her speaking at events, leading online courses to hundreds, and helping clients one-on-one. Everyone should understand where health and wellness meet passion and purpose.
Dr. Grose retired in February, 2022. We are deeply grateful to her for pioneering Functional Medicine in Houston in the early 1980's as a lone wolf when the path was not clear. She has transformed the lives of so many patients in our community and paved the way for a new era of Functional Medicine providers like Dr. Rowley and Ms. Bassett. We love you Dr. Grose!
Eric Grose, DAOM, L.Ac., ABORM is a doctor of acupuncture and oriental medicine practicing in Houston, TX. Eric obtained a B.S. in Nutritional Sciences from University of California-Berkeley. After graduating, he did research a the University of Texas-Houston Health Science Center. He earned his Masters in Acupuncture and Oriental Medicine at the American College of Acupuncture and Oriental Medicine in Houston, Texas, and subsequently earned his doctorate in acupuncture and oriental medicine from the same institution.
Later he pursued additional training at the prestigious Zhejiang Provincial Hospital of Chinese Medicine in Hangzhou, China, and spent time with herbal masters in Chengdu and Qing Dao, China during follow-up trips.
Eric is a fellow of the American Board of Oriental Reproductive medicine and is certified in the Hunyuan Method of infertility.
Eric has also studied electro-acupuncture and motor points with Anthony Lombardi and uses the highly effective Exstore system for the evaluation of musculoskeletal problems and sports medicine injuries.
Eric is trained in the acupuncture style of Dr. Richard Tan, the Balance Method, and the herbal and pulse diagnosis methods of Dr. Jimmy Zhang.
He also serves as clinical faculty at the American College of Acupuncture and Oriental Medicine.
He has a great thirst for knowledge. 
His special interests are gynecological disorders and infertility, sports medicine, pain management, and 
the use of Chinese herbs to treat dysfunction
.  He is committed to integrating both eastern and western medicines to provide the best in patient care.